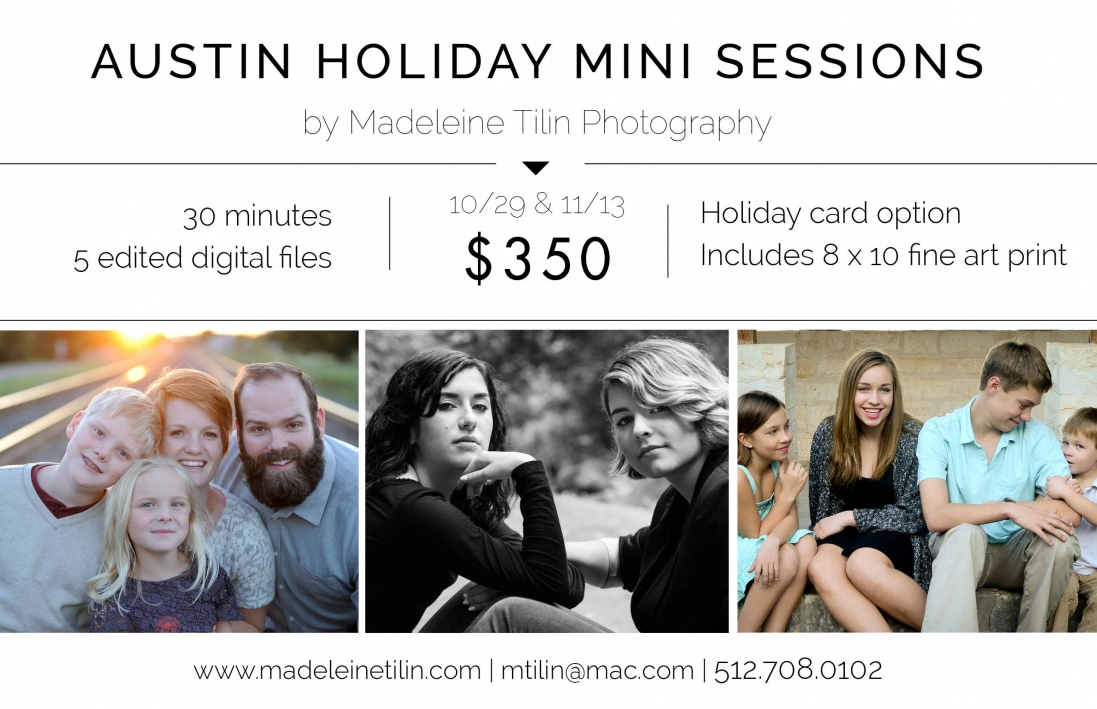 PIN
I have a love/hate relationship with fall. I love hitting the restart button—with nutrition, school, Rosh Hashannah, Yom Kippur, Thanksgiving, Christmas, Hanukkah—we celebrate it all around here! There's so much that's good that it's easy to forget to be present as you are preparing for the next holiday.
Holiday photo sessions can be a great time to reconnect with your loved ones—including yourself—so I invite you to join me October 29 and November 13 for Austin mini-sessions. (I'm also doing them in the bay area on October 22-23)
The location is TBD. I love scouting out new and unique places for photo shoots. It's exciting to explore and this translates into the energy I put into each and every shoot. It's an insatiable curiosity for better or for worse! Just know that it will be an inspired and relaxing experience. Call or text 512.708.0102 or visit http://madeleinetilin.com to send a contact form.
Enjoy an added bonus this year of a complimentary 8 x 10 fine art print AND the option to order beautiful and modern holiday cards delivered ready to address! Inquire for details.