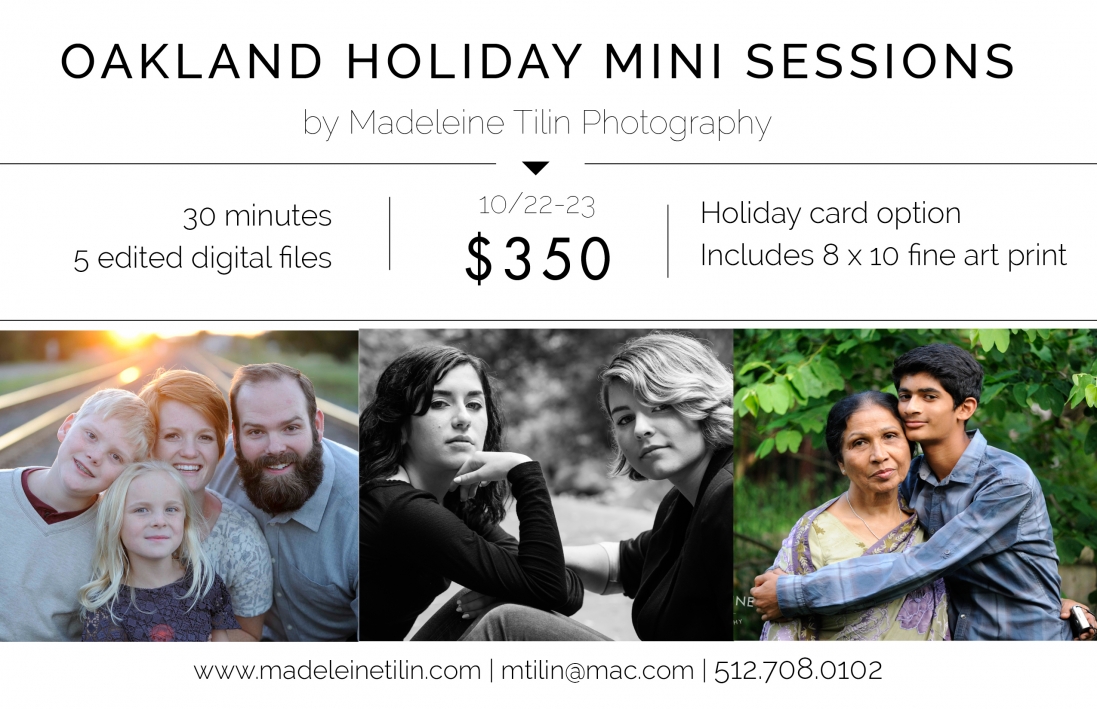 PINI love fall in the bay area. Actually, I don't think there's a season I don't love there. There are so many inspired places to shoot and while Austin is also full of them, I do look forward to coming back, feeling the cool mist on my skin, and exploring the different quality of light the 'other' city by the bay offers. I love you, Oakland!
I'm also really looking forward to those familiar faces who have already booked on October 22-23. Thank you! I still have a few spots for holiday mini-sessions available.
The location is TBD but a couple of places I'm considering are Middle Harbor Shorleine Park in Oakland with it's great views of San Francisco across the bay. A little further away but with a mix of industrial feel and nature is Miller/Knox regional shoreline in Point Richmond. If you've never been there, it's interesting. There are remains of the Richmond Ferry Terminal which was actually used to transport passengers to Fisherman's Wharf and the San Francisco Giants ballpark until the late 2000s. It's also surrounded by some old industrial buildings that create an urban/artsy feel. There are also plenty of wide open spaces near the water, too.
Call or text 512.708.0102 or visit http://madeleinetilin.com to send a contact form.
Enjoy an added bonus this year of a complimentary 8 x 10 fine art print AND the option to order beautiful and modern holiday cards delivered ready to address! Inquire for details.